KEYBOARDIST/COMPOSER
ADAM HOLZMAN

2012 SPRING TOUR WITH STEVEN WILSON

Adam is happy to announce that he will be continuing with the Steven Wilson band. "The first tour went really well, so it looks like this is turning into a regular thing, at least for now. It's such a great band, and a killer show. I'm especially glad we are going to be doing the US west coast, so all of my friends in California can check it out!" There are also plans for a video shoot on this tour for a live concert DVD. Click here for tour dates and locations.



2011 TOUR WITH STEVEN WILSON - "Grace for Drowning"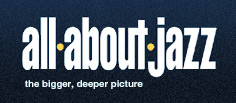 GREAT REVIEW IN "ALL ABOUT JAZZ"
by John Kelman 11/15/2011

excerpt: "If Grace for Drowning has any precedent it's in Lizard-era Crimson, albeit with a new-millennium perspective, and Wilson's choice of band mates for his Fall 2011 tour only made the lineage clearer. His Montreal performance at the Corona Theatre, ...may have been a solo tour on a smaller scale than his Porcupine Tree tours, ...but with a group that included saxophonist/flautist/clarinetist Theo Travis, keyboardist Adam Holzman and drummer Marco Minnemann, the bandleader brought plenty of jazz cred to a powerhouse progressive rock sextet that also included bassist Nick Beggs and guitarist John Wesley, and was an eternity away from the symphonic prog of groups like Transatlantic, The Flower Kings and Agents of Mercy. READ ENTIRE REVIEW AT "ALL ABOUT JAZZ"

"GRACE FOR DROWNING" LIVE ALBUM COMING IN EARLY 2012

There will be a limited edition 70 minute CD of highlights from my recent solo tour of Europe – again this will be available mail order and at shows only. More information soon, but in the meantime there are still some rough mixes of some of the performances on my Soundcloud page at http://soundcloud.com/steven-wilson/tracks - Steven Wilson

"GRACE FOR DROWNING" TOUR CONTINUES IN APRIL

I'm happy to announce the second leg of the Grace for Drowning tour will start at the beginning of April and run through to mid May. Many shows have not been confirmed yet, but these are: 30th April - Amager Bio, Copenhagen, Denmark, 2nd May - 013, Tilburg, Netherlands, 6th May - Garage, Saarbrucken, Germany, 7th May - Theterhaus, Stuttgart, Germany, 9th May - Z7, Pratteln, Switzerland, 10th May - Alcatraz, Milan, Italy, 11th May - Orion, Rome, Italy, 13th May - FZW, Dortmund, Germany, 14th May - AB, Brussels, Belgium, 15th May - Shepherds Bush Empire, London, UK. Note that London will be the only UK date, and this time it will be standing not seated. I'm planning to introduce some new music into the show for this run, and we are also going to be filming one of the dates for a Blu-Ray / DVD release. All the tickets links and the rest of the dates will be announced here and on the gracefordrowning page in the next few days. See you there! - Steven Wilson

Visit Steven Wilson's official Facebook page:
www.facebook.com/Steven-Wilson

Visit Grace for Drowning website:
www.gracefordrowning.com

Visit Adam's official website:
www.adamholzman.com


Contact Adam:
adamhjaneg@aol.com