ARTIST TRIBUTE: JAN HAMMER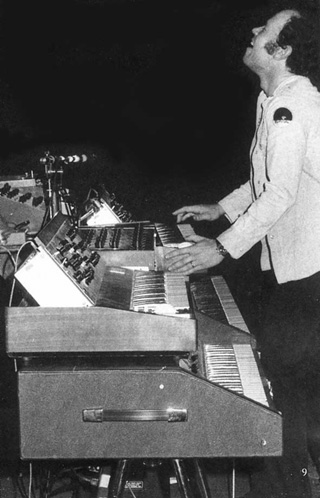 Salute To Jan Hammer
by Adam Holzman

To say that I listened to Jan Hammer a lot when I was growing up and learning to play would be an understatement. His playing is part of the fabric of my life! If I had to choose my all-time favorite Jan Hammer solo it would probably be "Le Lis" from the Billy Cobham album 'Spectrum.' It's musical structure is perfect, and his real-time interaction with the knobs on the Minimoog make it sing like a traditional instrument.
Gil Evans once talked about 'sound innovators,' people who, like Miles, Bird, Coltrane, Jaco, and Hendrix, redefine the sound of their instrument and create a new vocabulary that becomes widely followed by a million other players. Jan Hammer did this with the synthesizer.
I think part of the reason Jan arrived at his breakthrough with the Minimoog was because of his background as an organist. While most of my other keyboard heroes came to the synthesizer from the piano or Fender Rhodes, Jan, being a great organ player, had a lighter touch and a natural flair for single note synth soloing.
When Mahavishnu came out the Minimoog was a new instrument, but to this day it is still considered by many (including me) to be the coolest synthesizer, and Jan's voice is still its definitive sound. He is the 'Charlie Parker' of the Minimoog, unquestionably the greatest lead synthesizer player of all time.

visit Jan's website:
www.janhammer.com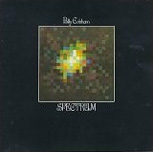 Preview "Spectrum" with the Windows Media Player below:
SPECTRUM
1. Quadrant 4
2. Searching For The
Right Door / Spectrum
3. Anxiety /
Taurian Matador
4. Stratus
5. To The Women
In My Life / Le Lis
6. Snoopy's Search
/ Red Baron

Cobham's first album as a leader, in 1973--a jazz-rock classic. As on his slightly earlier outings with Mahavishnu Orchestra, Cobham dazzles with rapid-fire pyrotechnics. But, listening carefully, he also does his job of rhythmic support--for this, he calls on his roots in drum-corps and Latin timbale drumming. His compositions here set fire to a stunningly tight band. The scowling, scurrying, skirmishing performance by the late rock-guitar ace, Tommy Bolin, is particularly memorable. He merges beautifully with Cobham's Mahavishnu bandmate, Jan Hammer (Moog/keyboards), who eggs Bolin on with warp-speed synthesized guitar sounds. The band was just as involved rhythmically as McLaughlin's, but had a gritty rapid-transit flavor where Mahavishnu was in spiritual quest. -- Peter Monaghan.